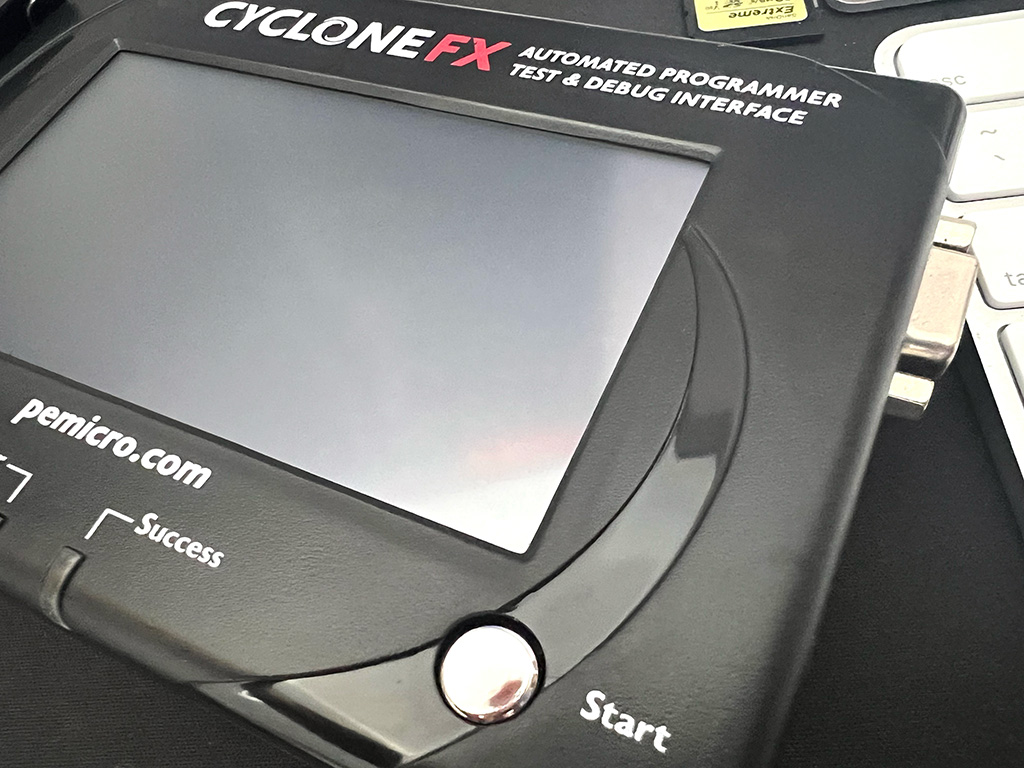 PEcloud Demo Video
Watch this teaser video explaining some of funtionality of the PEcloud to see it in action. In this video you will see:
How to Download PEcloud credentials
How to Generate a PEcloud Provisioning Code for a Cyclone
How to Link a Cyclone to the PEcloud
How to reate and upload a Programming Job to the PEcloud
How to select and launch a PECloud Programming Job
How to Inspect the log in the PEcloud
About Us
With over 40 years of experience and leadership in the embedded systems space, PEmicro conceived, designed and implemented the PEcloud as a next-generation platform to tackle the challenges of an ever-more-connected world. Here are 3 of our previous accomplishments:
In 1980 we developed and marketed the world's first general purpose EPROM programmer.
PEmicro was also the world's first to develop the concept of an in-circuit simulator.
We also brought to market the world's first products to use background debug mode.
Frequently Asked Questions
If you don't find what you're looking for on this FAQ, please contact us and we'll be glad to help.
Contact us
We're friendly human beings always willing to help and to provide the absolute best customer experience. Feel free to reach to us for any questions, requests, proposals or suggestions. We trully appreciate your time and we try to read and reply to all correspondence we get.
Location:
98 Galen Street, Watertown, MA 02472-4502
Email:
contact@pemicro.com